Hypnotique Protocol® Esoteric Hypnotherapist
I own a busy accounting and bookkeeping practice for small businesses. I am a First Light Flower Essences of New Zealand® Practitioner, NLP and Feminine Power Coach. In additional I have studied with Franchelle's Medicine Woman Centre for Shamanic and Esoteric Studies® programs for years learning about the power of soul.
When I completed the Hypnotique Protocol Esoteric Hypnotherapy® Certificate training I knew immediately and completely that this was the perfect healing modality for women in business. I knew in my heart I wanted to support women to achieve personal and business success.
Having an accounting practice that focuses on small business owners coupled with my years of training in personal development has given me unique understanding and insights into the challenges business owners face. I know from my own experience and through clients that we all have self-defeating patterns that get in the way of creating a fulfilling successful business.
Creating a business takes a lot of courage and commitment. It is the quintessential Hero's Journey. There are so many challenges along the way, yet the hardest to overcome are our own limiting subconscious patterns.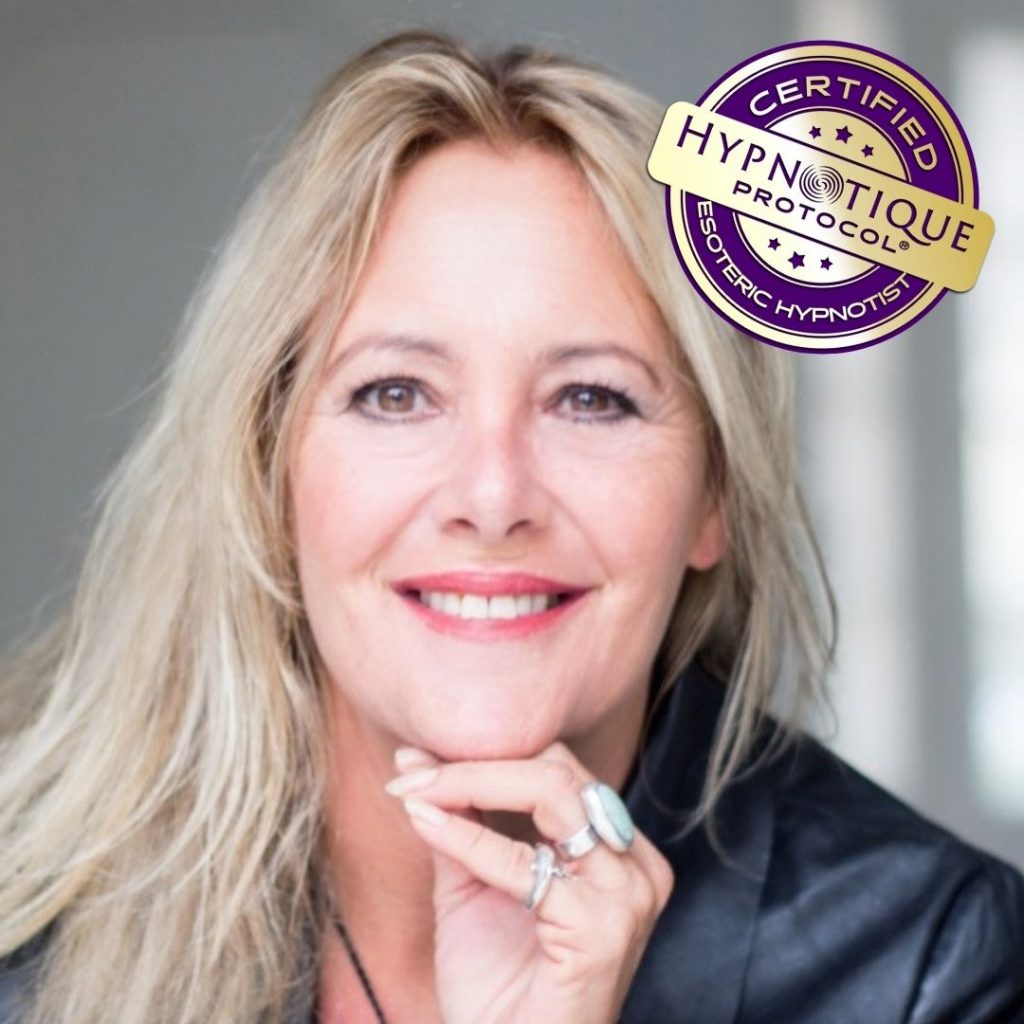 Empowering Women Hypnotherapy
Create the life and business success you know you can have. We will work together to establish the goals that support your success. Then through 9 sessions bring deep soul healing to your life, and dissolve the blocks that prevent you creating a deeply meaningful, fulling, rewarding and financially successful business that brings you increased levels of joy.
Bringing soul back into business.
Experience true soul healing for personal and business success.
"My experience being taken into hypnosis with Kim during our Hypnotique was beautiful and powerful. I was able to access unhealed aspects of myself. Which were blocking me in my life and then powerfully recreate a new way of being within moments. I felt so safe and supported by Kim throughout the whole process. To me having a hypnotherapist who you can feel safe with, she puts so much heart into her work, is so down to Earth and funny is the reason I believe I healed so deeply and why I look forward to future work with Kim."
Caitlin du Preez
"It was excellent working with Kim in the role of esoteric hypnotherapist during our session in the Hypnotique Protocol Esoteric Hypnotherapy® modality. Kim created a safe and supported space throughout the whole session. Her voice reassured and directed me to be able to unveil powerful treasures. I look forward to more sessions with Kim in the future."
William
Certified Hypnotique Protocol® Esoteric Hypnotherapist
First Light Flower Essences of New Zealand® Practitioner
NLP Master Practitioner
NLP Life Coach
National Dip Acc
NZ Cert Business
Medicine Woman Rite of Six Moons©
Medicine Woman Certificate in Healers Studies©
Medicine Woman Certificate in Shamanic Studies©
Medicine Woman Rite of the Twelve Celestial Regents©
Disclaimer: Neither Esoteric Hypnosis Training Academy® not its owners are responsible or liable in any way for the choices, actions, inactions, errors, or omissions of any member, or other related party, in any way. Hypnotherapist listings on our website are a provided as a general directory of hypnotherapists who have undergone our training and met certain criteria. The listings in no way imply our recommendation for any specific hypnotherapists. Each client is responsible for the choice of their hypnotherapist.